EXTRA 10% OFF ON ALL ORDERS - CODE: WELCOME10
Featured CBD & Hemp Products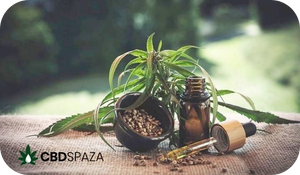 CBDSpaza.com -Your Natural CBD Choice
CBDSpaza.com has selected a range of the highest quality CBD & Hemp products derived from organic ingredients provided by the"cannabis Sativa" plant.
Hemp seed oil or Cannabidiol (CBD) is non-psychoactive,which means that this potent plant extract does not affect the central nervous system, making CBD products safe and non-addictive.




Why Should I Buy CBD Oil?
CBD products are carbon negative; they do not release carbon into the atmosphere, which makes this product range Eco-friendly. When you purchase our CBD products, you are helping to fight climate change.

We have a premium pet range of CBD products keeping our fluffy companions protected during stressful times. Whether your fur baby is a dog or cat, easy to digest CBD drops offers calmness when a little extra support is needed.